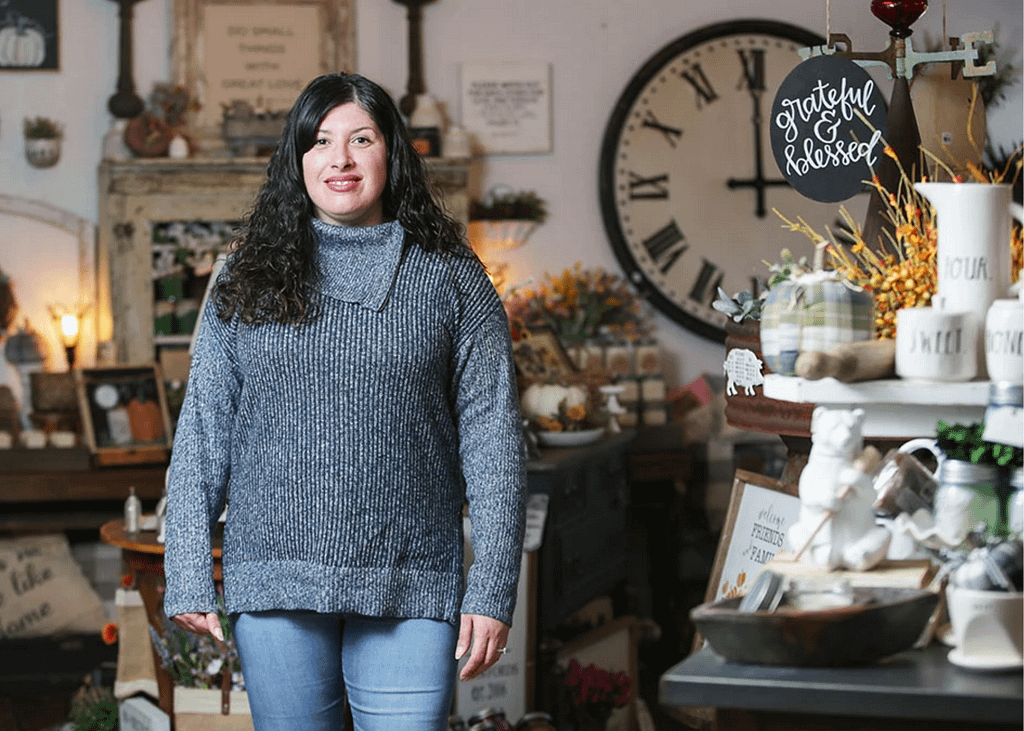 Sylvia has taken everything she loves about design and translated that into her home decor shop, Little Red Barn Door. Celebrating two years in Geneva, one of Sylvia's favorite parts about owning the stores is connecting with her customers, who often become friends.
Little Barn Baby was an idea that spurred from offering baby gift items at Little Red Barn Door. Initially, there was a small section dedicated to items for little ones, but her customers kept asking for more. Soon, she opened Little Barn Baby, a baby boutique on 3rd Street in Geneva, just down the street from Little Red Barn Door.
Sylvia also loves supporting local makers and carries their handmade items in her shops. If you are an artisan, or know one, please email hello@littleredbarndoor.com, we would love to connect.
When you see Sylvia in one of the shops, be sure to stop her to say hello!
227 S. Third Street
inside the Berry House
Geneva, Illinois 60134