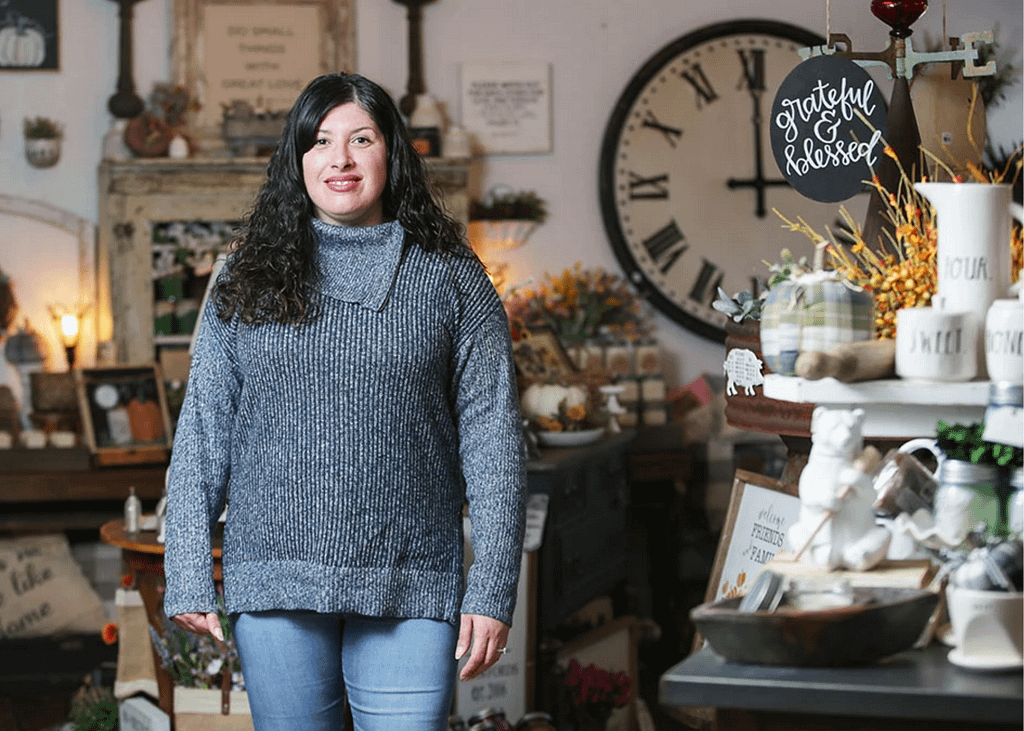 We opened our first location in December of 2017 on 3rd Street in Geneva, upstairs inside the Berry House, and recently expanded with a second location on the main level of the Berry House in 2020. Each location has a different feel, our upstairs location has rustic farmhouse decor with more seasonal items, and the downstairs location has a modern farmhouse vibe.
We also have a Baby & Children's Boutique with 2 locations, Geneva and Naperville, Little Barn Baby. We had started carrying a small selection of baby gift items at Little Red Barn Door, but our customers kept asking for more. In December of 2019, we opened Little Barn Baby, a baby boutique on 3rd Street in Geneva, just down the street from Little Red Barn Door. And last year we opened a second location on Washington in Naperville.
At both shops, we love to support local makers and carry a lot of locally made items in our shops. If you are an artisan, or know one, please email hello@littleredbarndoor.com, we would love to connect.
We just celebrated three years in Geneva, I can't tell you how grateful I am for your support of our little shops!
227 S. Third Street
inside the Berry House
Geneva, Illinois 60134